Tatyana I. Metelitsina, MD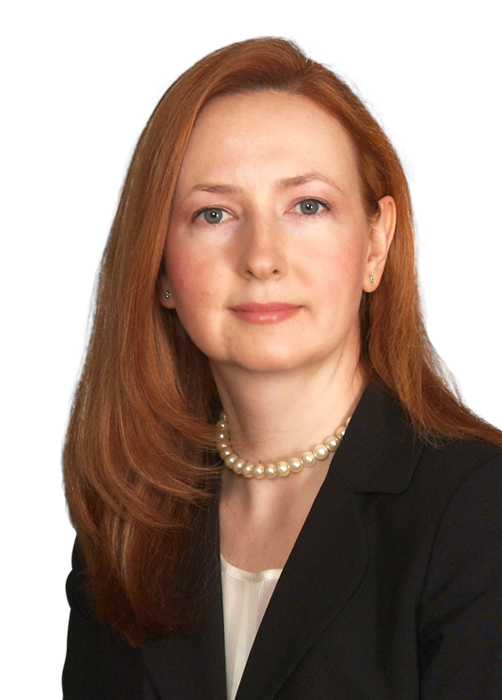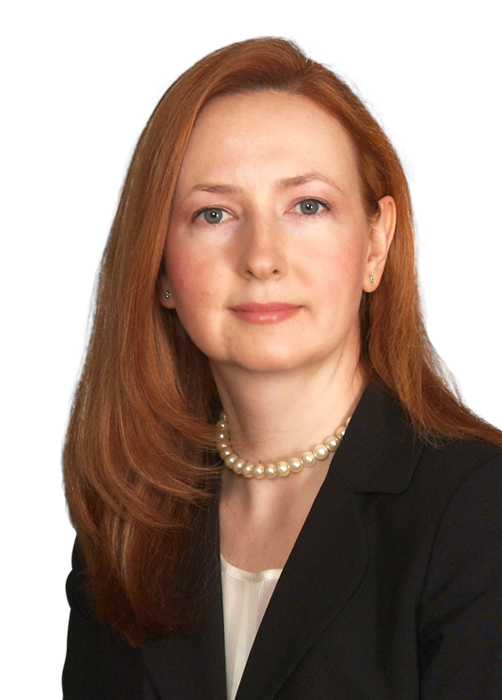 Tatyana I. Metelitsina, MD
Get to know Dr. Tatyana Metelitsina
Tatyana Metelitsina, MD moved to the United States from Odessa, Ukraine in 2000 to pursue additional ophthalmic training after completing medical school at the Odessa State Medical University and an ophthalmology residency at the Filatov Institute of Eye Diseases and Tissue Therapy.
After conducting her second ophthalmology residency at SUNY Upstate Medical University in Syracuse, N.Y., Dr. Tatyana Metelitsina completed her fellowship in Vitreoretinal Surgery at Retina Consultants, LTD in the Chicago area. She has a special interest in age-related macular degeneration (AMD) and as a postdoctoral fellow/research investigator at the Scheie Eye Institute, studied The State of Choroidal Blood Flow in AMD.
Dr. Tatyana Metelitsina sees patients primarily at our Cape Girardeau office on Mondays, Tuesdays, and every other Thursday and Friday. She travels to see patients in Carbondale every Wednesday and Poplar Bluff every other Thursday.
Dr. Tatyana Metelitsina resides in Cape Girardeau with her husband Sasha Bogdanovich, MD, PhD and their son. She is fluent in English and Ukrainian. In her spare time, she enjoys ballet, classical music, art, literature, and traveling.
What is the difference between an ophthalmologist and a subspecialist?
All ophthalmologists are required to complete a college degree followed by eight years of schooling and training to earn their MD (doctor of medicine) or DO (doctor of osteopathic medicine). This eight years encompasses four years of medical school, a year internship, and a minimum of three years in a university and hospital-based ophthalmology residency. This training allows them to diagnose and treat more complex conditions related to the eye and perform eye surgery.
While all eye surgery is very intricate and considered "micro-surgery", the vitreoretinal areas of the eye are especially delicate and require specialized training. Subspecialists are ophthalmologists who opt to "specialize" in a particular area of ophthalmology such as retinal, corneal, glaucoma, neurology, or plastic surgery. This requires an additional one to two-years of in-depth training called a fellowship. A vitreoretinal specialist cares for any eye condition or disease involving the vitreous, macula, and retina. Such conditions include retinal vein occlusion, macular degeneration, diabetic eye disease, and retinal holes, tears, and detachments. Dr. Tatyana Metelitsina is one of three vitreoretinal specialists at Eye Care Specialists.
DR. TATYANA METELITSINA: EXPERIENCE
CREDENTIALS
Click the item to expand the detail.
Board Certified
Board certification indicates that beyond his or her basic medical license, an entity recognized by the American Board of Medical Specialties has certified the surgeon to practice within his or her specialty. For ophthalmology, this entity is the American Board of Ophthalmology (ABO). The ABO certifies the surgeon has completed specific training and continuing education related to the specialty. Click here for an informative video explaining ABO certification.
Fellowship Trained
Ophthalmologists are trained to care for all eye conditions and diseases. If an ophthalmologist is a "subspecialist" or is "fellowship trained", he or she has undergone an additional 1-2 years of more in-depth training in a specific medical or surgical eye care. Dr. Tatyana Metelitsina completed a fellowship in Vitreoretinal Surgery specializing in conditions and diseases affecting the retina (the back part of the eye) such as macular degeneration, diabetic retinopathy, and retinal detachment.
AFFILIATIONS
The following affiliations help Dr. Tatyana Metelitsina stay abreast of technological advancements in ophthalmology and retinal surgery.
American Academy of Ophthalmology (AAO)
The mission of the AAO is to advance the lifelong learning and professional interests of ophthalmologists (Eye M.D.s) to ensure that the public can obtain the best possible eye care. The AAO provides information and tools we utilize to educate our patients.
EDUCATION
Fellowship: Vitreoretinal Surgery
Retina Consultants, Ltd.
Des Plains, Illinois
Michael Blair, M.D., Director
Residency: Ophthalmology
SUNY Upstate Medical University, Department of Ophthalmology
Syracuse, New York
Internship: Internal Medicine
Pinnacle Health System, Harrisburg Hospital
Harrisburg Pennsylvania
Residency: Ophthalmology
The Filatov Institute of Eye Disease & Tissue Therapy
Odessa, Ukraine
Medical School

Odessa State Medical University
Odessa, Ukraine
Medical Therapy, Diploma with Honor
NOTABLE ACCOMPLISHMENTS
Senior Research Investigator for the Vivian S. Lasko Oculovascular Research Center at the Scheie Eye Institute, University of Pennsylvania
Extensively studied Ocular Choroidal Blood Flow in AMD as a postdoctoral fellow at the Scheie Eye Institute
Authored and co-authored numerous research articles in professional journals and presented her work at The Association for Research in Vision and Ophthalmology (ARVO)
Completed two ophthalmology residencies
Graduated with honors from the Odessa State Medical University in Odessa, Ukraine
Caring for the needs of your Special Eyes!

Caring for the needs of your SPECIAL EYES!