David J. Westrich, MD, FACS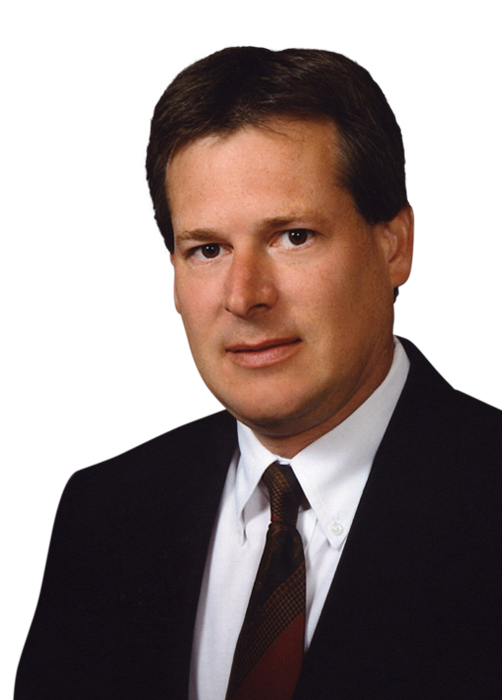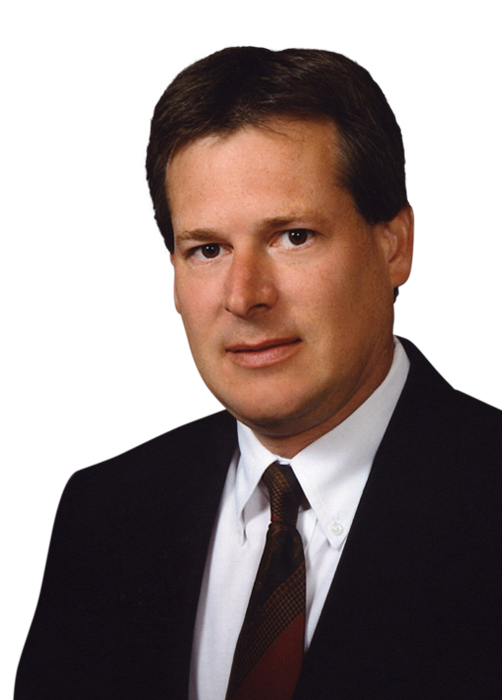 David J. Westrich, MD, FACS
Get to know Dr. David Westrich
David Westrich, MD, FACS returned to his hometown of Cape Girardeau, Mo. after completing his medical degree in St. Louis, Mo. and vitreoretinal surgery fellowship in Nashville, Tenn. He was the first full-time retinal specialist for Cape Girardeau and founded Cape Retinal Surgery Center, a practice specializing in vitreoretinal disease and surgery, in 1991.
In 1998, the Cape Retinal Surgery Center name was changed to

Eye Care

Specialists

to encompass the ophthalmology specializations offered across the tri-state area including Retinal, Corneal, LASIK laser vision correction, Glaucoma, General Ophthalmology, and Low-vision. Click here for more information about
Eye Care

Specialists

.
Dr. David Westrich sees patients for regular appointments in Cape Girardeau typically on Mondays, Wednesdays, and every other Thursday and Friday. He sees patients in Paducah three to four Tuesdays a month and in Poplar Bluff three to four days a month on Tuesdays or Thursdays. He performs surgery at Physicians Alliance Surgery Center on Monday mornings and at St. Francis Medical Center every other Wednesday morning.
In his leisure time, Dr. David Westrich enjoys spending time with his wife, two sons, and his daughter-in-law. His passions of farming and hunting occupy his time outside of the office.
What is the difference between an ophthalmologist and a subspecialist?
All ophthalmologists are required to complete a college degree followed by eight years of schooling and training to earn their MD (doctor of medicine) or DO (doctor of osteopathic medicine). This eight years encompasses four years of medical school, a year internship, and a minimum of three years in a university and hospital-based ophthalmology residency. This training allows them to diagnose and treat more complex conditions related to the eye and perform eye surgery.
While all eye surgery is very intricate and considered "micro-surgery", the vitreoretinal areas of the eye are especially delicate and require specialized training. Subspecialists are ophthalmologists who opt to "specialize" in a particular area of ophthalmology such as retinal, corneal, glaucoma, neurology, or plastic surgery. This requires an additional one to two-years of in-depth training called a fellowship.
A vitreoretinal specialist cares for any eye condition or disease involving the vitreous, macula, and retina. Such conditions include retinal vein occlusion, macular degeneration, diabetic eye disease, and retinal holes, tears, and detachments. Dr. David Westrich is one of three vitreoretinal specialists at Eye Care Specialists.
DR. DAVID WESTRICH: EXPERIENCE
CREDENTIALS
Click the item to expand the detail.
Board Certified
Board certification indicates that beyond his or her basic medical license, an entity recognized by the American Board of Medical Specialties has certified the surgeon to practice within his or her specialty. For ophthalmology, this entity is the American Board of Ophthalmology (ABO). The ABO certifies the surgeon has completed specific training and continuing education related to the specialty. Click here for an informative video explaining ABO certification.
Fellowship Trained
Ophthalmologists are trained to care for all eye conditions and diseases. If an ophthalmologist is a "subspecialist" or is "fellowship trained", he or she has undergone an additional 1-2 years of more in-depth training in a specific medical or surgical eye care. Dr. Westrich completed a fellowship in Vitreoretinal Surgery specializing in conditions and diseases affecting the retina (the back part of the eye) such as macular degeneration, diabetic retinopathy, and retinal detachment.
The American Colleges of Surgeons
The suffix FACS indicates that a surgeon is a "fellow" of the American College of Surgeons (ACS). The ACS was established in 1913 with the mission to improve the quality of care for surgical patients. The organization sets high standards for surgical education and practice. A fellow of the ACS has passed rigorous evaluation and his or her education and training, professional qualifications, surgical competence, and ethical conduct meet the high standards required by the College.
AFFILIATIONS
The following affiliations help Dr. David Westrich stay abreast of technological advancements in ophthalmology and retinal surgery.
American Academy of Ophthalmology (AAO)
The mission of the AAO is to advance the lifelong learning and professional interests of ophthalmologists (Eye M.D.s) to ensure that the public can obtain the best possible eye care. The AAO provides information and tools we utilize to educate our patients.
American Society of Retina Specialists (ASRS)
ASRS is the largest retinal organization in the world whose mission is to provide an open forum for education, advance the understanding and treatment of vitreoretinal diseases, and enhance the ability of its members to provide the highest quality of patient care.
EDUCATION
Fellowship: Vitreoretinal Surgery
Vanderbilt University, Department of Ophthalmology
Nashville, Tennessee
Stephen S. Feman, M.D., Director
Residency: Ophthalmology
Vanderbilt University, Department of Ophthalmology
Nashville, Tennessee
Internship: Internal Medicine
St. Louis University School of Medicine
St. Louis, Missouri
Medical School
St. Louis University School of Medicine
St. Louis, Missouri
Doctor of Medicine
Undergraduate
Southeast Missouri State University
Cape Girardeau, Missouri
Bachelor of Science – Biology
NOTABLE ACCOMPLISHMENTS
The first full-time retinal specialist to offer treatment for diseases of the retina in Cape Girardeau
Founded Cape Retinal Surgery Center
Founded Eye Care Specialists
Co-Founded Physicians Alliance Surgery Center
Graduated Valedictorian at Southeast Missouri State University
Graduated Magna Cum Laude at St. Louis University School of Medicine
Named Chief Resident while at Vanderbilt University Department of Ophthalmology
A member of the Alpha Omega Alpha honor society
A member of the Phi Chi Medical Fraternity
"Went to an eye doctor today at Eye Care Specialists in Cape Girardeau, Dr. David J. Westrich. The facility was second to none, very nice people, kind, and very professional!"
-Ron S.
Caring for the needs of your Special Eyes!

Caring for the needs of your SPECIAL EYES!